5 Ways To Build your Credibility in Business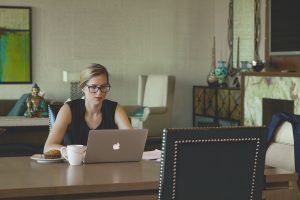 Social media has given us more opportunities to market ourselves and our businesses than ever before. However, the downside is that there is more competition. So, how do you make sure you stand out and separate yourself from all the other service providers out there? There are several surefire ways to boost your credibility so that you become the go-to service provider.
Here are some tips to help you do just that:
1. Differentiate yourself from your competition – Once you have decided on a niche for your business, work consistently to improve what you do and raise your profile regularly. Get clear on your USP, what you stand for, and what you are willing to give to your clients and potential clients, for you to be seen as the go-to expert.
Standing out from the crowd automatically puts you in a position of being seen. As a result, raising your credibility becomes easier, as long as you have the skills and tools to support it, including producing great and valuable content for your target audience, having integrity, being a trustworthy person, and a knowledgeable source. When you are positioned as the preferred provider for a specific type of client or who helps solve a specific problem, you stand out from the crowd. Maximise this opportunity and build your profile, communicate your brilliance by telling your story, create a buzz around you and what you are doing and showcase how you are helping your clients achieve great success.
2. Be visible – Be visible on social media, in traditional media (if you are successful in gaining publicity), at conferences, and network intelligently at targeted events. Being strategic about where you market yourself is important. Initially, being 'everywhere' increases your chances of raising your profile and getting seen by more people. Go to events where your target audience are as well as those attended by other entrepreneurs in your space. In addition, regularly post on your chosen media platforms, be that LinkedIn or Twitter, for example, and blog often. But remember, consistency is key. It is better to spread your message little but frequently rather than be extremely active on Twitter for two weeks, for example, and then nothing for the next few weeks.
The way to build your credibility is for people to get to Know, Like, and Trust you and for this to happen, people need to see you in a variety of different ways.
3. Get featured in the media – Become a Go-To expert by being featured in the media. Whether it's the BBC or The Guardian newspaper, put yourself in a position of being the expert that media outlets call on (or at least consider calling amongst others) when they are seeking a comment from someone in the industry.
You will ideally need to have successfully pitched at least one idea for an article (two or more would be great) which was accepted and published in a widely recognised publication. After this, ensure that you keep in regular contact with the journalist by offering new ideas regularly (they need your ideas!), retweeting their tweets, and sharing their stories. If you continue to maintain this relationship (don't stalk the journalist though!), you will be the first person that comes to mind when they require an expert comment.
4. Build a network of introducers – As you develop your business, you will meet many people who are following a similar path to you. This could be at networking events, on courses, conferences, and elsewhere. Some will be at a similar level to you, some will be just at the beginning of their entrepreneurial journey, and some will be many years ahead of you.
It doesn't matter what level they are at, if you can develop a network of introducers who see you as credible and trustworthy and highly skilled, you could see yourself having an endless supply of referrals coming your way. It is like having a team of marketing or sales advisers working with you on your behalf. You saying you are a great __________ [you fill in the blank] is your opinion; just like testimonials, when someone tells another how credible and great you are, this is worth its weight in gold.
5. Use valuable content to showcase your expertise – Content is everywhere. In this information age, we cannot escape from it. But, what is content? Content can come in the form of a blog post, media article, LinkedIn article, video, tweet, webinar, a book, and more. Everyone can now be a writer, a journalist, a sharer of information – but it is not enough to simply just share information. You want to be sharing valuable information – information or content that your target audience need and want and are happy to share with others, and shows your credibility.
Build up a library of valuable content that helps you get found, shows your expertise and authority, as well as what you do and how you work with your clients. Your target audience can find masses of content on the internet – but how much of it is valuable content. As Sonia Jefferson and Sharon Tanton, authors of 'Valuable Content Marketing' say: "If you continually share information that people actually value, clients and customers will choose to come to you."
Uzo Ijewere
Uzo Ijewere is a Business Strategy & Leadership Coach. Her business, Augment Results, helps female entrepreneurs and executives improve their leadership skills and learn to apply more intelligent and intentional strategy, to excel in their businesses and careers.