Are you struggling with closing sales? Are your sales team busy with prospects, who never become clients? How can you improve your sales conversions?
Imagine for one moment that there were no social media. No digital funnels to fill. No fancy tech to assist you in finding customers and making a success of your business. Imagine you were Estee Lauder or even Anthony Robbins, and just starting out!
How did these amazing business people close so many sales and do so well?
They saw their prospects and customers as humans and responded with their own humanity. Whether you're an individual or company, if you approach people in the right way, understanding their needs and desires, they will respond and give you the sale.
Sales, whether automated or not, should feel human. To help you improve your conversions and sales, let's approach this issue in a different way.
Rather than giving you a load of suggestions of things to start doing in your business, I want to address this issue at a fundamental level.
Are you struggling with closing sales? Are your team great at rounding up prospects, but just can't bring the clients in? There are many reasons why people don't buy from you.
They may not see you as providing the best solution for them. Maybe they don't think you understand them, or they believe that your competitors have a better offering. Maybe they just don't like you! Shocking, I know, but very possible.
At Augment Results, our clients come to us for many reasons. For help with strategy development, to improve their pricing structure, to develop more engaged and productive teams, as well as for improved leadership skills and other personal development.
However, whatever the reason for working with us, when we dig a little, questions about sales (or lack thereof) usually show up in one way or another.
Consider the eight questions below, which were taken from a larger exercise we conduct with our clients. We ask these types of questions to get clear on the fundamentals of their business.
You can use the exercise to understand who you are, who you want to be, and identify any gaps that exist. It should take you about an hour to do if you want to get real answers.
You can do this exercise by yourself or as a brainstorming session with your entire team.
How to conduct the exercise
You'll need a notepad/whiteboard/flipchart, pens, and honesty.
Open communication is key. If you're working with a team, explain to them the objective of the exercise. Tell them that they are valued members of the team. That the exercise is not trying to catch anyone out or point fingers but to use the collective intelligence of the team to arrive at a solution to your low sales numbers.
Encourage openness and directness with kindness, over diplomacy. It's important that everyone feels they can express themselves truthfully without repercussions.
Don't manufacture answers! If there's no data to support your thoughts, go out and get it.
At the end of the exercise, agree on action points. This might be to do this exercise again in one week when there is more data, or to implement a change programme to address issues flagged.
Once you're ready, ask yourself / team to consider these questions and improve sales.
What makes you the best choice for your prospects?
The aim of this question is to help you to define very clearly what you offer your ideal customer and why they should consider you a good choice for them. Just because it's obvious to you doesn't mean that they can see it. How can you communicate this more clearly? What words could you use? What part of your work do you need to showcase?
How do you show them that you completely understand their challenges, and can provide them with the right solutions?
Have you walked the road your ideal customer is on before? Who have you helped overcome the same or similar challenges? Can you speak with empathy and an in-depth understanding of their situation because you've seen it before? What were your solutions in the past and how well did they work? Your customer wants to know you understand them, where they are and where they want to be. Think of ways to show them you do.
How do they perceive your value, and are you charging a fair price for that?
Sometimes a client might want your solution but feels that you are expensive. How are you helping them overcome this objection? Is your team able to really speak to the value the business offers? Are they empowered enough to be adaptable and flexible right on the spot and offer incentives for your customer to buy without discounting? Are you too expensive? Should you review your price?
Are your prospects your ideal customers or are they only looking for freebies?
Are you working with anyone just to keep things going in the business, or are you being selective? How are you qualifying your prospects right now? Do you have an ideal customer avatar that everyone in your organisation understands? How are you training your people to recognise the right prospects? Do you have a step-by-step sales plan you take all prospects through?
How do you think your prospects perceive you?
Do your customers say you're AWESOME or just good? Do they refer you to others? How do they see you?
This is a hard one because people don't like being honest with themselves. If your ideal customers don't even see you as a viable solution, you're dead before you even leave the starting gate. They may see you as being the same as everyone else and if so, you're dead. Do they see you as different but in a negative way? For instance, if they see you as being too salesy and pushy, you're dead.
It can feel hard to back-trap and restart the process of branding. But it's important to get this right unless all your work will fall flat. Don't worry, you can change this. It's not easy, but it is simple. How do you start? You gather data about who you are perceived to be, understand where you are going wrong, and pivot so you get back to where you want to be positioned in the market. You and your sales team would have heard or seen things that provide this information. How about your testimonials and feedback? Re-analyse everything. If you're not already collating your feedback, please establish a process for this immediately!
What relationship have you created with your prospects/clients?
How do your clients think of you in relation to their business? Do they see and feel your investment in their success? How have you communicated that they are important to you? Can you improve on this? What should you do to ensure that they see you as a partner and are willing to invest in your long-term relationship? The more of a partnership relationship you can develop with clients, the longer they will be willing to invest in your solution(s).
Who do your prospects consider your competitors and how do you stack up against them?
Do you know who you are competing with? How do you find this out? You ask! Clients are usually very open about what they want and who they would ideally work with to find the right solution for them. That's all their interested in – the solution! Ask who you're up against and why, and study that.
How are you handling unexpected and unprepared for questions/challenges/requests by your prospects/customers?
How do you prepare for pushback in your sales conversations? Do you have the right people in sales positions? Do they have in-depth knowledge about the business to answer tricky questions?
If you're a solopreneur who is no good at sales, perhaps you need to find people to help you with that element of your business. If you have a sales team but one individual typically has lower numbers than others, you should train them up or consider moving them out of sales into something where their skills are better utilised.
These questions are a starting point. They will throw up other questions, which will lead to a better understanding of your business and customers if managed properly.
Be careful not to end up going around and around in circles, but rather pinpoint the important facts being thrown out, and take action.
If you need help facilitating these types of exercises in your organisation, get in touch with us and ask about our Scoping Days.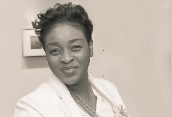 by Uzo Ijewere, Augment Results.
It has never been more important for organisations to be seen to be human. At Augment Results, we power performance in companies, teams and individuals by helping you adopt better management strategies, improve leadership skills, and achieve overall better results through more engaged, empowered and productive people. We offer seminars, workshops, consulting, and one on one coaching.
Read more articles like this one at www.augmentresults.com/blog/